International Programme on Life Skills at Sri Lanka
ICRDCE team was invited by the United Board for Christian Higher Education to conduct a Training Programme for the Vocational Training Centres of Batticaloa, Eastern Province of Sri Lanka. The programme focussed mainly on the life-skills. There were 45 teachers from 18 institutions. The programme was held on 26-28 November, 2018 at St. John's Vocational Training Centre, Batticaloa.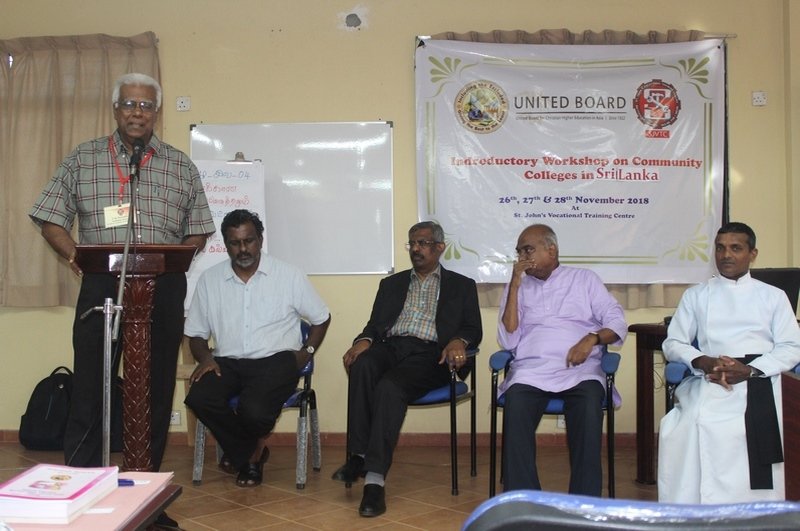 Dr. Xavier Alphonse, S.J., Director, ICRDCE, Chennai was invited as the resource person to introduce the importance of life-skills to the local counsellors (60 in number) and 180 teachers from 20 Schools at Jaffna from the 1st to 4th December, 2018. The United Board is keen on adding life-skills to the curriculum of Vocational Training Centres and Junior Colleges in Batticaloa and Jaffna Districts.
39th Teachers Training Programme:
As the follow up of this visit nine faculty members from Sri Lanka participated in the 39th Community College Teachers Training Programme held at Dhyana Ashram, Chennai from 10th to 15th December, 2018. There were 35 Indian participants from 26 Organisations from 12 states of India. As the result of this training programme ten new Community Colleges will be started in India.