ICRDCE has been recognized by the National Skill Development Corporation, Ministry of Skill Development and Entrepreneurship, Government of India as the national Training Provider TP No: 16630. The Community Colleges are becoming Skill Training Centres. ICRDCE is helping them for registering their students for certification, training of teachers and assessment. The certificates will be issued by ICRDCE in collaboration with Skill India Programme.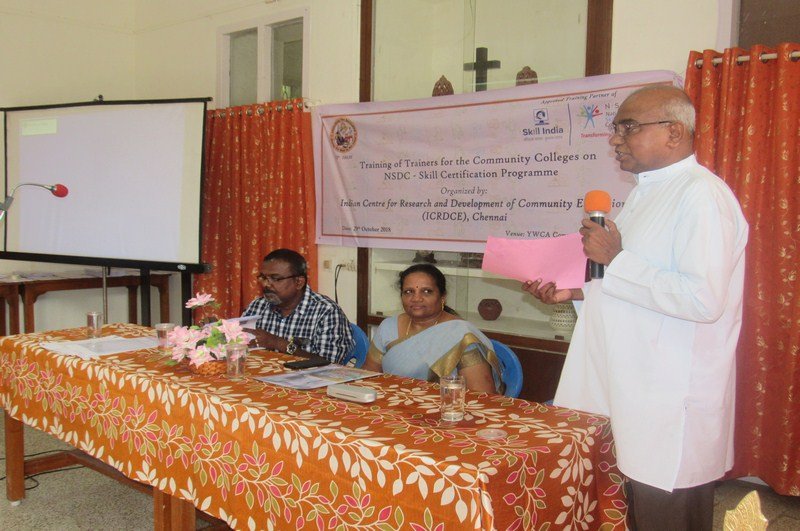 ICRDCE conducted the training of trainers programme for the various job roles for 52 participants from all over India at YWCA Community College, Chennai on 29th October, 2018.
ICRDCE will issue certification to these teachers which will authorize them to conduct the skill training programme The aim of this whole effort is to integrate and incorporate the Community College programme with national certification. So far we have registered 1,214 students from 28 Community Colleges.