Training of Trainers Programme at Nagpur, November 2018:
ICRDCE in collaboration with Montfort Integrated Education Centre, Nagpur conducted the NSDC training of trainers programme for the various job roles for 32 participants from north India on 23rd November, 2018.

Intensive Session of the Access Microscholarship Programme:
The Intensive Session of the Access Microscholarship Program was conducted by ICRDCE for girls at St. Joseph's College for Women and St. Joseph's Community College, Vishakhapatnam from 12th to 16th November, 2018 at Jeevan Jyothi Institute, Hyderabad. Drawing from the Access curriculum, the camp focused on three main themes: Leadership Skills, Community service and empowerment. Ms. Katherine B. Hadda, Consul General and Mr. John Drew Giblin, Public Affairs Office and Mr. T. Senthil, U.S. Consulate Hyderabad motivated and inspired the students.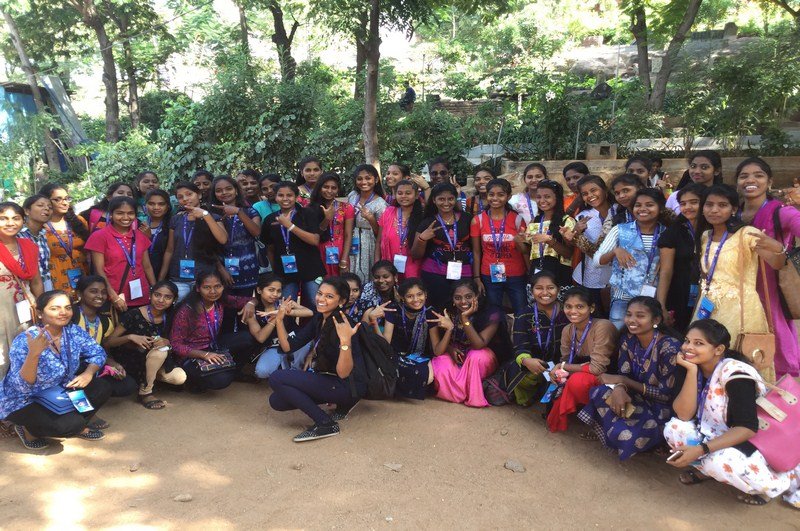 Assessment of Skill Certification Programme of National Skill Development Corporation (NSDC):
NSDC scheme is in full swing nearly 2,000 students from 39 Community Colleges have been registered for different job roles (courses) for national certification. The students assessment has been completed in two of the colleges: Samaritan Community College, Satna, M.P. and Holy Cross Community College, Thimmarajupalem, A.P. The students have shown 98% of success. ICRDCE's dream of getting the national certification has become a reality because the director of ICRDCE will be issuing the certificates on behalf of NSDC Skill India Programme, Government of India. The 51 candidates who has approved for assessment are really from the marginalized sections of the society.