OCTOBER 2023
Training of Potential Faculty Members for the Community Colleges in Srilanka
"Training of Potential Faculty Members for the Community Colleges in Srilanka"
organized by Indian Centre for Research and Development of Community Education (ICRDCE), Chennai. There were 20 teachers from Batticaloa, Srilanka of St. John's Vocational Training Centre, Miani Technical Institute, Vivekananda College of Technology and YMCA came for the training to ICRDCE from the 28th September 2023 to 10th October 2023 at St. Christopher's College of Education, Chennai.
---
They were introduced to the concept of Community College. A solid training for the teaching of life-skills and they were also taken to five different Community Colleges both urban and rural to expose them for the actual functioning of the Community College system. We had 15 resource persons who gave them the training. This programme was sponsored by the United Board for Christian Higher Education in Asia. The participants gave a high rating to the training programme.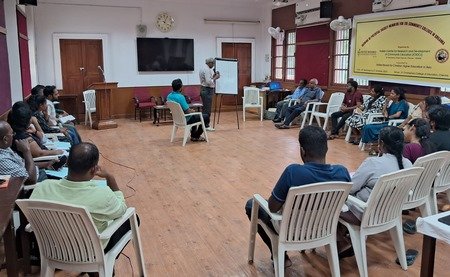 ---
The purpose of the training is to start Community Colleges in Batticaloa to serve the marginalized who are struggling for their livelihood, affected by war and economic crisis. The planning of Community Colleges in Batticaloa, the way forward were designed at ICRDCE with the comprehensive evaluation of the programme.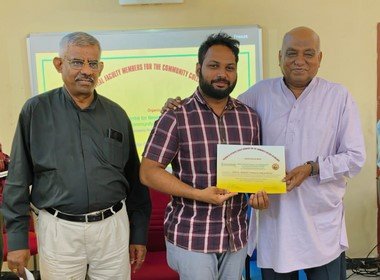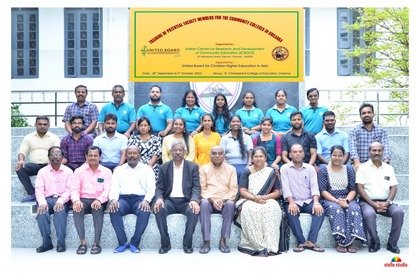 ---